Year 1 - 16.03.18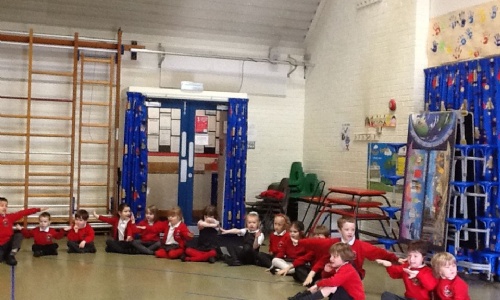 We have come to the end of another great week in year 1. One of the highlights was Shakespeare day! Each class had a slot in the hall where the children found out about Hamlet. We were then taught the actions and words that we would need for the final performance. We then came together as a whole school in the afternoon for a final performance. All children thoroughly enjoyed the experience and it was great to see. I have attached some pictures to this post.
In maths, we have been looking at position and movement. We have used language such as, forwards, left, right, half turn and quarter turn. The children enjoyed being out on the playground and giving each other directions. We have also used our knowledge of position to problem solve. Jack needed to make his way to the top of the beanstalk and we needed to find a range of different routes for him to take and record the directions. There were 5 routes in total and the children worked well to find as many as they could.
In English we have started a new unit – The Tempest, which has tied in very nicely with Shakespeare day. We started by thinking about creating our own island. Would it be sunny or stormy? What would we take with us? How would we feel? We have then read the story as a class. The children are now familiar with the story and we have spent time acting out parts from the play, as well as sequencing the events with captions and pictures. Next week we will become wizards and think about what we would need to create a raging storm!
Finally, we have been busy practising the Sport Relief dance. The class are doing so well and it is great to see their enthusiasm. If you would like to access the video of the dance, so you can practise at home, then here is the link: https://vimeo.com/258089199.
I hope you all have a wonderful weekend.
Miss Blick