Year 1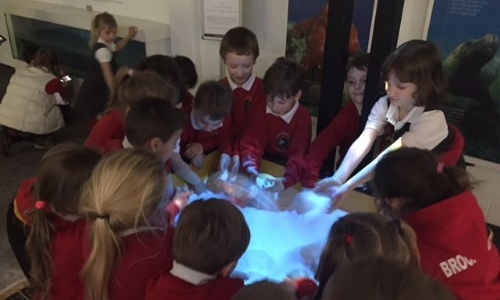 Year 1 - End of spring term
We have reached the end of another term! It was great to see you all at the recent parents evening and share the progress that your children have made. Should you have any queries or concerns during the final term, please don't hesitate to contact me and we can arrange a time to meet.
Thank you so much for all of the generous Sport Relief donations. The children really enjoyed learning the routine and the final performance with the rest of the school was fantastic! I hope you enjoyed it.
We have concluded our English unit on 'The Tempest'. The children have written some great descriptive narratives about a storm. They all started on a boat when a terrible storm came and they ended up on a deserted island. The children used lots of amazing adjectives and I thoroughly enjoyed reading them.
In the final few days we have revisited place value. We have been looking at how many tens and ones are in a number, as well as a variety of ways that this can be represented. The children were faced with problem solving and reasoning challenges. I was very impressed with their determination during problem solving and it was great to see them drawing on their mathematical knowledge for the reasoning tasks.
On Tuesday, we had our long-awaited visit to the Winchester Science Museum. This was a fantastic day. The children had a great time exploring the different areas and one of their highlights was our visit to the planetarium. I have attached a few of the photos to this post.
I hope you all have a fantastic Easter break and I look forward to seeing you for the beginning of the summer term.