Week 1 - 4th November 2016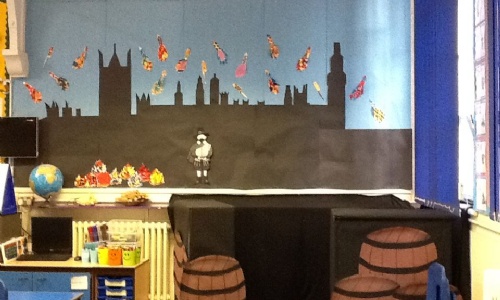 We have been working hard in our first week back.
Every child now has a 100 and 200 high frequency word mat to assist with spelling and we are encouraging the children to use them as much as possible.
English
We have started our class read; 'The Jolley Rogers and the Cave of Doom'. We have been learning how to predict what is going to happen from the pictures and from the first two chapters that we have read. We have also been using adjectives and similes to describe the cave in the book.
Practise at home
Asking your child to use adjectives to describe things that you come across over the weekend would help the children to use this in their writing. Get them to put them into sentences and expand the noun with an adjective.
Maths
We have returned to place value to ensure that the children are confident in this area. We have estimated, rounded up and down and partitioned numbers to allow us to add up mentally more easily. We have worked with number lines and have asked the children to draw these and include the 10's numbers on it.
Practise at home
Using a ruler to ensure that the gap between each 10's number is equal is very important, so any practise you would like to do of this would be greatly appreciated. Ask the children to plot on the line random numbers and then ask them to round the number to the nearest 10.
Many thanks and enjoy your weekend.
Miss Ashness and Mrs Hudson