Week 3 18th November 2016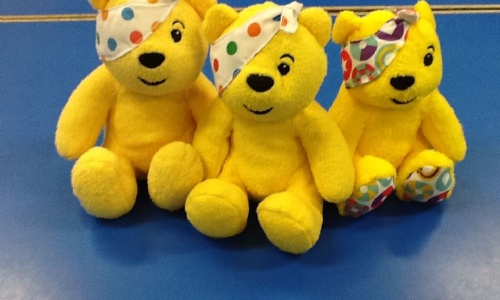 This past week we have been working on the following:
English:
We have been looking at clips of winter films, interpreting them and deciding what we like/dislike about them. We have tried to spot any patterns in them and wondered whether the clips raise any questions for us.
We have also been writing a long story based on two characters; one who seems to be very lucky and the other who seems very unlucky. We've continued to develop our understanding of prediction by deciding what we think will happen to them.
You can support your child by making up a story with them and ask them to find lots of information so that they can get an appreciation of the level of detail it needs to bring a story to life.
Maths:
We have been looking at symmetry and money this week. The children have been using different coins in order to make up set amounts.
You can support your child by asking them to count how much money you have in your purse or pay for small items in a shop where they have to count out the money. Ask them if there would be different coins they could use instead. i.e. 20p or 2 x 10p or 4 x 5p.
Nativity:
We have hope that you have received the letter confirming your child's role in the Nativity. We are going to start practising in school, so any support with learning lines would be fantastic.
Thank you and have a good weekend
Miss Ashness and Mrs Hudson