Year 2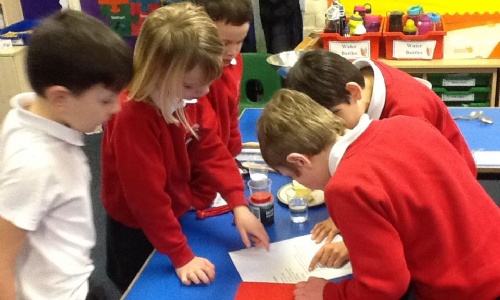 We have had a great week in year 2. In English we have planned and written an alternative version to the 'Little Red Riding Hood' story that we all know. Our version is written from the perspective of the wolf and it turns out he's not as bad as we all thought. Eating Grandma was a big mistake…he didn't know she was in the pot of stew! Year 2 have worked hard to make include lots of description to ensure they are exciting for the readers and have been busy checking their work.
In maths we have continued looking at money. We have been making amounts of money in different ways, adding and subtracting amounts. We have looked at some money problem solving and worked hard to make sure we work through it one step at a time.
In science we had some time to work on how we could strengthen our paper houses and began testing them. It is great to see that all of the creations are very different but everyone is working hard to make it strong.
We had a wonderful time on Thursday morning making chocolate cookies. The class worked in groups and measured all of the ingredients themselves and then made the biscuit dough. The teamwork and support in groups was lovely to see and we had great fun too.
We have ended the week on a high with SNOW!! We were all very excited!
I hope you have a good weekend.
Miss Blick