Year 2 - 17th February 2017 - Week 7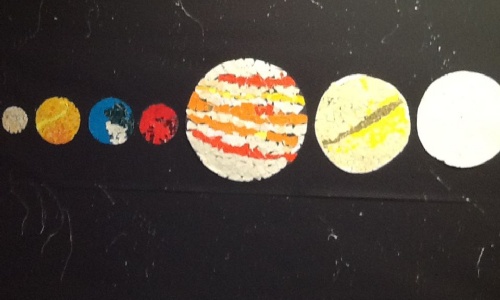 This past week we have been working on the following:
English:
We have written our own story involving an alien this week. It has been based on the book "Man on the Moon". The children produced some fantastic stories.
If you would like to support your child at home then ask them to make up their own story and write about it to bring in and share.
Maths:
We have been concentrating on subtraction and addition and in particular problem solving this week. If you would like to support at home please verbally make up money problems for them to solve i.e. what change will I have 50p if I buy this pencil for 20p?
Please can you continue to reinforce number bonds (up to the next 10's number) verbally with your child as this is a huge help when adding up 2 digit numbers. Once this is secure, move on to do this with number bonds to 100 (20 + 80).
Have a great half term.
Miss Ashness and Mrs Hudson