Year 2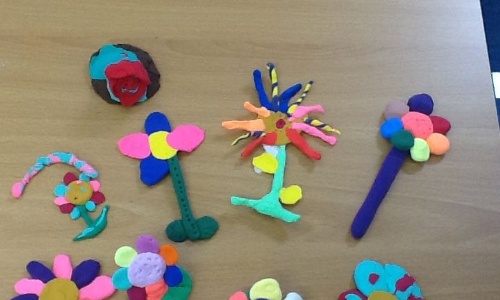 We have had a great week here in year 2. The week got off to a great start when we ventured out in the rain on Monday to meet the pigs! We were all very excited. We have since been back to say hello and luckily the sun was shining that time! Other highlights this week have been playing rounders, using watercolours to paint our drawings, exploring seeds and learning about fire safety. We were very lucky to have a visitor from the fire service who came in and taught us lots about what to do in an emergency and how to keep safe.
In maths this week we have been recapping fractions. We have been finding ½, ¼, ¾ and 1/3 of shapes and objects, as well as recognising equivalence between ½ and 2/4. The children have found some areas of this learning challenging, but are persevering and putting in lots of effort. We have been making sure we use the questions to help us know which fraction we need to find.
In English we have made our own clay flowers to leave around school. We have also written and published instructions for how to make these, so that everyone can see how they were made and make them themselves.
This week you would have received a letter about our upcoming trip – we cannot wait! Thank you to those that have returned the slip.
***Over the next few weeks we will be completing a recycling project. For this we need lots of egg boxes and some plastic bottles. Please send in any you have!***
I hope you all have a lovely weekend.
Miss Blick