Yr 2 - 5th May 2107 - Week 2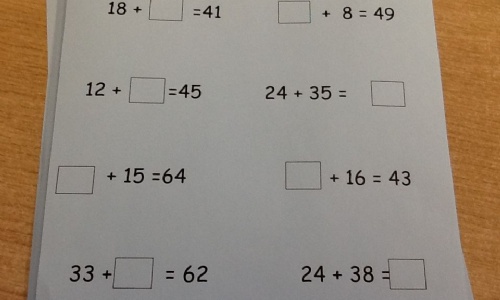 This past week we have been working on the following:
English:
We have been focusing on reading this week, in particular, the comprehension side of reading.
To support your child at home you could read with then every night. Get your child to read their reading book and then have a go at paired reading of a slightly higher reading level book. Ask your child questions as they go along so that they are thinking about what they are reading.
Maths
We have revisited addition strategies that we have learnt to date; simple and complex partitioning ie breaking down numbers into tens and units, adding the tens and then the units and then adding those numbers together.
To support your child at home you could practice questions and the strategy.
We will be revisiting subtraction ( Tuesday, Wednesday), multiplication (Thursday, Friday), division (Monday, Tuesday) and fractions (Wednesday, Thursday) strategies over the coming two weeks. It would assist if each day you ask your child to demonstrate the strategies to reinforce them at home.
Thank you.
Miss Ashness and Mrs Hudson