Yr 2 - 19th May 2017 - Week 4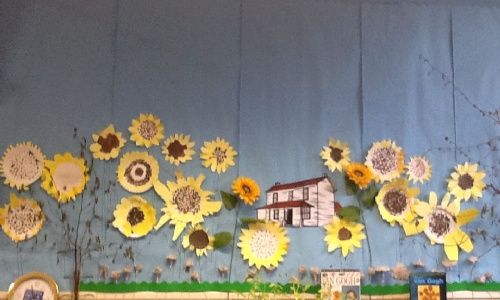 This past week we have been working on the following:
English:
We have revisited verbs, adjectives, adverbs and nouns this week together with different types of sentences (statements/commands/questions and exclamatory)
Maths
We have revisited division, fractions of shape and numbers and time.
Next week
We will be undertaking "SATS" next week. We plan to spread this out across the four days. We have not told the children that this is happening and have not used the word SATS to them as we do not want them to feel any pressure. We will ensure that the children have fun activities to complete outside of undertaking the papers.
We have given the children an opportunity to see the format of the papers so that they will be familiar with them and thus hopefully will be relaxed about them.
In line with Government advice,
"Teachers will use the results from these tests, along with the work your child has done throughout the year, to help them reach their own judgements about how your child is progressing at the end of Key Stage One" (Standards and Testing Agency – Information for parents 2017 National Curriculum tests at the end of Key Stage one and Two)(our emphasis)
We think your children are amazing.
Thank you for all your support to date.
Have a relaxing and fun weekend.
(The picture is of the beautiful sunflowers that your children created this week.)
Miss Ashness and Mrs Hudson