Yr 2 - 23rd June 2017 - Week 3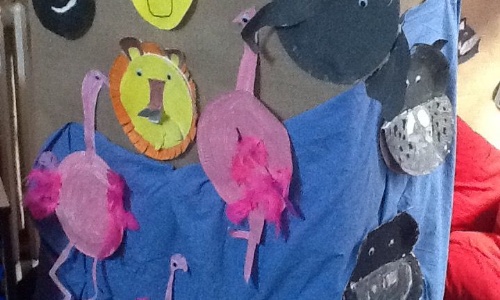 This past week we have been working on the following:
English:
We have been looking at the story 'Lila and the Secret of Rain' which is set in Kenya. The children enjoyed debating whether one type of weather all year round was preferable or not; which was particularly relevant this week! After reading the story the children created a story board to show how Lila felt at different points in the story and then described their favourite part, giving reasons why.
When you read with your child at home you could support them by asking questions about how the characters are feeling, so that they think more carefully about what they are reading.
Maths
We have revisited how to tell the time using analogue and digital clocks. The children have focused on recognising o'clock, half past, quarter past and quarter to, and have used this knowledge to solve word problems about time.
To support your child at home you could ask them to tell you what time it is and what the time will be in 1 hour, half an hour, etc.
We have been learning about life in Africa. The children have created some amazing animal artwork which is displayed in the classroom.
Miss Swain will be leaving us this Friday (23rd June). She would like to thank you all for welcoming her into the class and wishes everyone a very happy summer holiday.
Thank you.
Miss Ashness, Mrs Hudson and Miss Swain