Yr 2 - 30th June 2017 - Week 4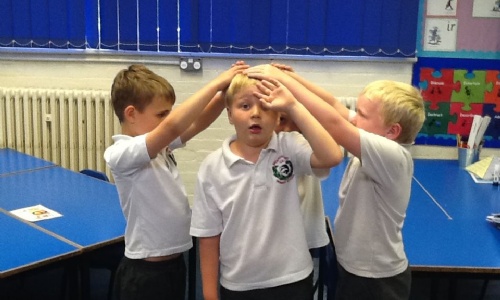 This past week we have been working on the following:
English:
We have been looking in depth of the story 'Lila and the Secret of Rain'. The children were asked to draw and describe the most important parts of the story and then retell it using their story maps. This has allowed them to focus on grammar and punctuation.
They have also written to a child in Rwanda telling them about themselves and where they live.
To support your child at home you could ask that they produce a story map with pictures and then write one for a book that you are reading with them. Discuss how simple sentences could be improved by adding in further detail (modelling what you would write is a powerful way for the children to learn).
Maths
We have been looking at multiplication and money. The children have been solving word problems using partitioning with multiplication. i.e 2 x 15 would be partitioned to 2 x 10 and then 2 x 5. The two numbers are then added together.
To support your child at home you could make up word problems for them to solve i.e. I went to town to buy you, mum, dad, Aunt Sally and Uncle Roger some sweets. A packet of sweets cost £12 each. How much did I spend (focus on 2, 5, 10 and 3 times table)?
Have a great weekend.
Thank you.
Miss Ashness and Mrs Hudson