Year 2 - 15.9.17 - Week 2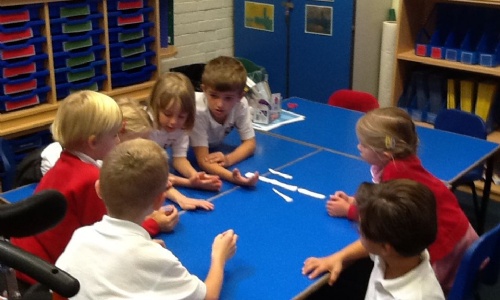 Please enter an introduction for your blog post here.
This past week we have been working on the following:
English:
We have been devising instructions for being a good friend. We have looked at different verbs and thought about where they might go. We ended the week by writing a story of our choice.
To support your child you may want to look at sentence structure, making sure that they include a capital letter and full stop in every sentence.
Maths:
We have been looking at place value and adding a two digit and a one digit number. We have been using different apparatus and methods to help us to do this.
To support your child at home it would be useful to go through the number bonds to 10 and 20, making sure that they can recall them rapidly. Further support would include putting the number bonds within problems so that the children have to also work out what they are being asked to do.
As always, please read with your child as much as possible and keep practising those spellings.
Miss Ashness