Christmas boxes and Grandparents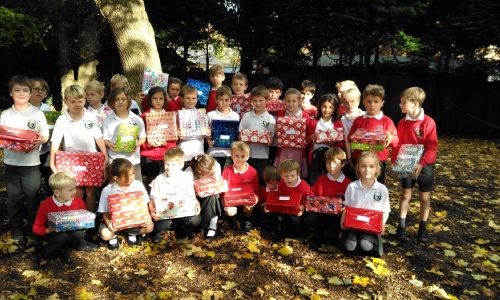 Year 3 (with a lot of help from some 'willing' grandparents) created nearly 30 boxes for the honeypot appeal!
It was lovely to meet some of the year 3 grandparents this morning, and to completely exploit them by putting them to work as santa's elves helping wrap the christmas boxes ready for the Rotary collection early next term! Please check out our year 3 gallery for photos of this super morning. Huge thanks to everyone who brought in paper, boxes and gifts. Thanks also to the amazing grandparents who will be going home either full of festive spirit or headed for a lie down in a darkened room- their help really was appreciated!