Happy Half Term!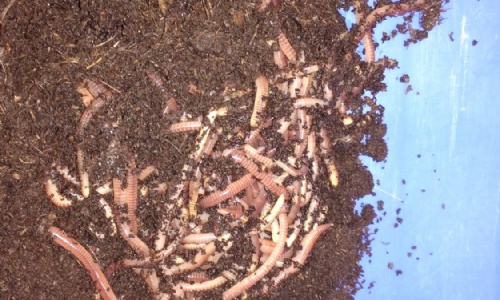 A great last week to a fantastic first half term in year 3.
It's been a busy week in year 3. We have been making compost bins (I did remember to order the worms...amazing what you can buy on ebay these days!), learning about symmetry, investigating shapes, finding out how to stay safe at halloween and making Christmas boxes. We've also been visited by Brockenhurst college students and our grandparents. Please check out the photographs on our gallery page.
The year 3 team are really impressed with the progress the children have already made and are very grateful to parents for their support both with homework and hearing your children read at home. We are also really grateful to those parents who are able to hear readers in school, we can definitely see the benefits for the children of this.
Next week-We will be planning lots of exciting learning for next half term focussing on 'light' in science, the book- 'Fortunately the milk' in Literacy and starting with addition and subtraction in maths.
Reminders for after half term- The weather is getting colder but outdoor PE will still take place every Friday. Please ensure your child has correct PE kit and trainers. In addition, if they feel the cold, please include tracksuit bottoms and a top. Each child should have a coat and water bottle in school everyday.
Homework-The children have two pieces of homework for half term. One maths, a fairly simple halloween codebreak, focussing on place value and a story sequencing activity (http://www.education.com/worksheet/article/cut-and-paste-story/) which is just slipped inside their homework books. UPDATE - SORRY SOME CHILDREN DID NOT RECEIVE THIS TODAY. Mrs Smith and Mrs Pepin will be in school this Saturday and Sunday if anyone wishes to collect it. Otherwise it will be given out on Monday after half term. Sorry!
We hope you have an excellent half term with your children.
Year 3 team.