Year 3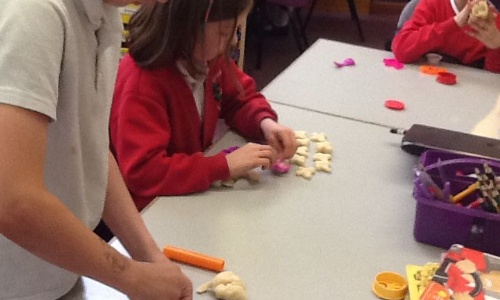 We've had another busy and very productive week.
In English we've written some amazing stories - our own versions of Escape from Pompeii, including fantastic descriptions of Mount Vesuvius erupting!
In Maths we have been adding and subtracting fractions, which most of the children have felt more confident about. We are starting to enjoy fractions again.
In History, with Mr Redman, the children started to find out about the Roman Army. This links to their homework which is to think about any aspect of a roman Soldier's life. It is in their homework books and they have until Wednesday 22nd May to complete it.
Our Golden Time choice for this week was playdough! They loved it!
Many thanks for all the cardboard that's been coming in. We're focussing on mosaics first and will then make our shields so any more cardboard will be gratefully received.
I hope you all enjoy the bank holiday weekend.
Clare