Y3 Fraction museums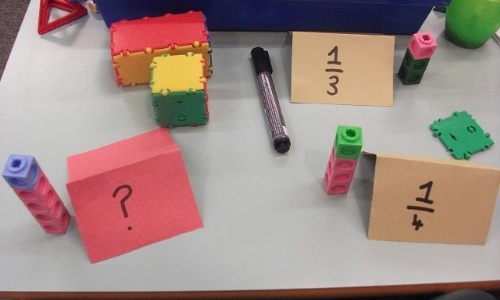 Y3 have been working hard over the last few weeks looking at multiplication, division and angles in maths and exploring stories and newspapers linked to the Iron man in Literacy. Our science has been finding out more about magnets.
This week we developed our learning about division to investigate fractions. Year three had a fantastic morning on Thursday creating fraction museums where they created their own exhibits representing a range of different fractions. They then visited each others museums asking questions about why each model had been made and trying to work out each others mystery exhibit. We will be continuing our work on fractions up until half term.
We will be continuing to look at Newspapers in Literacy. We have not set any formal homework this week but it would be really helpful if you could look at any simple articles with your children in a local newspaper and identify key features we have looked at in school such as introductions that explain the 5w's (who is involved, when it happened, where it happened, what happened and why it happened), headings/ subheadings and the way quotes are introduced. They will be writing their own newspaper about the arrival of the space-bat-alien (The Iron Man!) at the end of next week.
In science next week they will be designing their own magnetic game. We paln to make our own Iron man sculpture soon ams would like the children to bring in small boxes (oxo, toothpaste, rice boxes etc) for this art project.
Many thanks
Year 3 team