Y3 Telling the time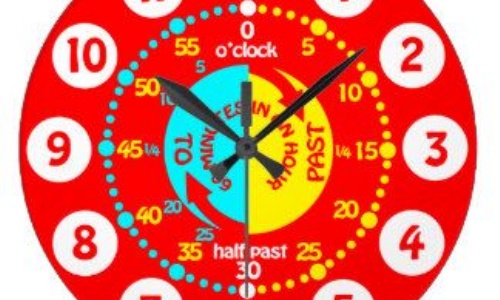 This week in maths the children are re-visiting telling the time.
All of the children would really benefit from extra practise with this. This morning we have been using a Maths frame game called telling the time. It has several levels and allows the children to practise to the hour, half/quarter past/to, to the nearest 5 mins and to the nearest minute. They can also play in 24 or 12 hour mode and untimed or against the clock.
The link is below and we would really encourage the children to practise this with you. There are other related games, adding an hour, whats the start time etc which are good progression for anyone confident with 12 and 24 analogue and digital times.
The link the the game is https://mathsframe.co.uk/en/resources/resource/116/telling_the_time#
Many thanks
Year 3 team