Year 3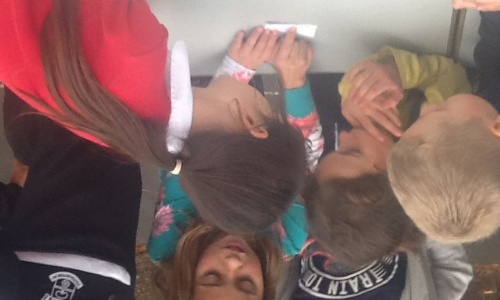 What an exciting day we've had competing in the inaugural Brockenhurst Primary Maths Olympics. We were lucky that the rain had stopped by the time we teamed up in our houses with the children from Year 4. The children worked in teams to answer Maths questions then sped round the circuit to give their answer and collect their next question. Oberfield were triumphant in Year 3 and 4 with Longslade winning overall. Thank you for all the contributions the children brought in. I know from talking to the children this week that they have enjoyed accessing Mathletics at home. There is another task (10 more 10 less) for them to complete for homework. They can also explore the website, which was demonstrated to them on Thursday in assembly, and compete in Maths challenges against children across the world!
We have also started making Stone Age puppets this week. The homework is for the children to make something for their puppet. This doesn't have to be big - the puppets are only hand-sized. The children were keen to make an accessory for their puppets, but I know we will not have time next week. The children all planned what they wanted to make so should have lots of good ideas.
The children have been doing well in their weekly spelling tests. After half term many of the children will be moving onto the Year 3/4 list of words. They are also working hard on their times tables so well done to all of them.
Have an enjoyable weekend.