Year 3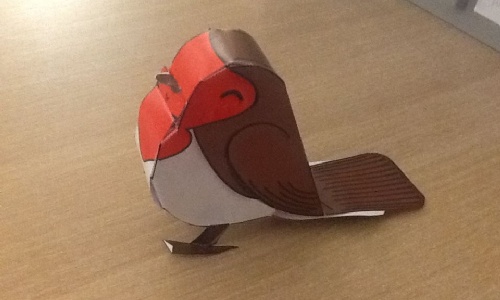 It's beginning to look a lot like Christmas!
What a busy (and long) week! Our museum on Tuesday seems an age ago. We have been reading Coming Home by Michael Morpurgo this week, a moving tale of a robin's flight home to his mate at Christmas. You might remember it from the Waitrose Christmas advert last year, which the children have really enjoyed watching and hearing Michael Morpurgo read the story. This inspired them to produce some amazing and beautiful story maps.
I apologise for the homework, I know all parents will be cursing me, but I hope the children enjoy making their robin. I have given you a picture this week to help you! I've also set some activities on Mathletics, but please don't feel pressured to do it. I know how busy family life is at this time of year.
I'm sure I'll see some of you in the village tonight for the lights and Santa on the roof! Whatever you're doing, have an enjoyable weekend