Year 3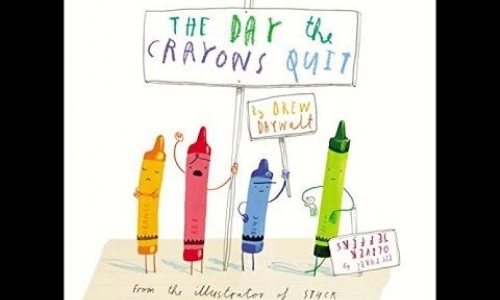 I'm afraid we had a slightly chaotic end to the week. I'm not sure what happened in the boys changing room after swimming but not all the boys will have come home wearing their own trousers! If your child has come home with the wrong trousers, please return them to school on Monday. We are looking, in particular, for a pair of new John Lewis trousers.
While in school, the children have loved reading The Day the Crayons Quit and today have written their own letters using crayons chosen from a choice of 96. We loved hearing their names, which ranged from Hot Magenta to Macaroni and Cheese. Please ask your child what their favourite colour crayon was and also if they can remember how to spell 'favourite'.
I have loved looking at the children's Country Fact Files. They looked amazing and showed how hard the children had worked to complete them. The children also said that they really enjoyed the homework which is always good to hear. We used the information to make our own set of World Top Trumps.
Homework this week has been set on Mathletics. The activities involve money calculations, which Mrs Smith has been working on over the last few weeks and equivalent fractions, which I have covered this week. Please, if you do still have your homework book at school, return it next week.
Have a great weekend.