Yr 4 - 8th March 2019 - Week 2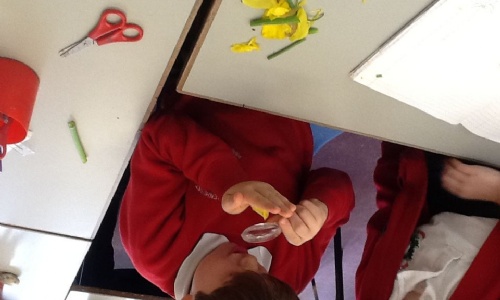 Round up of the week.
Maths
We have been learning about hundredths this week. We have looked at these on a place value grid, as fractions and as decimals. We have used Part, Part, Whole Model to understand the different components of a said fraction.
English
We have started reading "The Pebble in my pocket" this week. We have looked at the journey of our own Pebbles (where it originated from millions of years ago). We have written poetry, analysed in detail the language used in the book and compared it with "The River" by the same author.
Science
We have dissected a flower today. The children loved using magnifying glasses to observe the different parts of the flower.
If you have any questions please do come and see me.
Have a great weekend.
Mrs Hudson