Yr 4 - 8th Septmber 2017 - Wk 1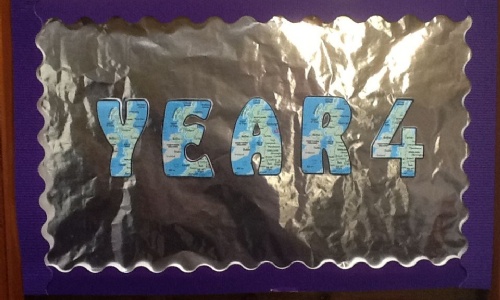 Welcome to Year 4!
Thank you for all those parents able to make it yesterday to the "Meet the teacher". In case you missed it this is the most pertinent information:
Homework
The children will receive homework on a Wednesday which will need to be returned the following Wednesday. This will take the form of:
Spellings (test on the following Thursday)
Times tables (test on the following Wednesday )
Maths or English (10 pieces a term)
Daily reading
PE Kits
Please can we have trainers in every day as we will be running every day and will undertake a formal lesson on a Tuesday and if time a games lesson on a Monday.
This week
Maths
We have covered place value this week. We have used concrete and pictures to show what we know about place value. I have been super impressed with them all. We also undertook a problem solving exercise today. This is something that they will do every Friday where they will work independently on a problem to build up resilience and essential problem solving skills.
English
We have started our new topic book. The children do not know the title of the book to date. They have looked at the first two pages and one line from the story. They have written about what they think the story is about and predicted what they think will happen from the line "The curtain twitched…". They have also written poems about how they feel the main characters may be feeling.
If you have any questions please do come and see me.
Have a good weekend.
Mrs Hudson