Yr 4 - 22nd September - Week 3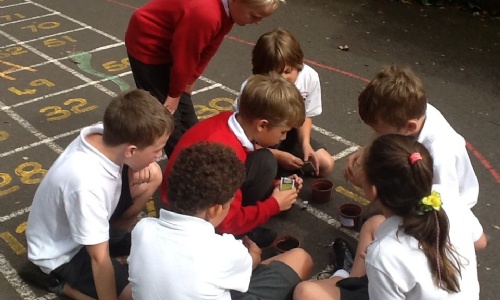 Maths
We are now experts on shapes and their properties! We have described various shapes properties including number of sides, whether they are regular or irregular polygons and whether they have right angles or obtuse or acute angles.
We have looked at perimeter and efficient methods for calculating these. Busy week!
English
We have been used all the information that we have gleamed from the book "Leon and the Place between" to write a story from the little rabbits perspective. I have been blown away from the children's stamina and choice of language.
We have also used the computers to up level a version of the rabbits' story.
Science
We have begun our long term study of plants and which condition they will grow best. We have even placed some chillis in my cupboard to check the theory that light is more important than water.
If you have any questions please do come and see me.
Have a good weekend.
Mrs Hudson