Yr 4 - 13th October 2107 - Week 6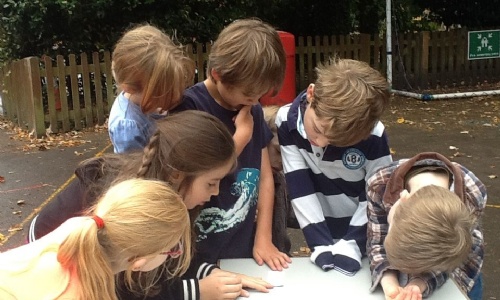 Round up of the week.
Maths
We have been looking at addition and subtraction again this week, finishing with word problems. The children are more confident with this area now but any extra practice at home (especially with column subtraction – borrowing from the next column) would help.
We have handed out mathletics log on cards for each of your children. I have set some questions based on what we are doing in school to start them off. Once they complete these tasks they will be able to have access generally to the site to try different areas.
The children loved the maths Olympics this morning. It was chaotic fun!!!!!!!!!!!!!!
English
We have completed our "Pebble in my pocket" topic and our newspaper reports. The children have enjoyed this topic and it certainly has opened my eyes to movement to technology as "newspapers" for children are not something that they see very often anymore!
Science
We made the most amazing to scale skeletons this week. The children work incredible well together to produce them and they were very detailed with to scale heads and ribs!
If you have any questions please do come and see me.
Have a good weekend.
Mrs Hudson