Yr 4 - 10th November 2017 - Week 2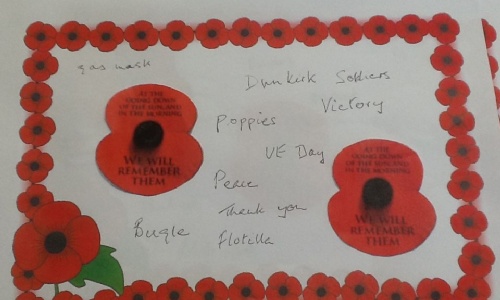 We have had a great week.
Maths
We have covered multiplication and division this week. The children have looked at different mental and written methods and understanding that multiplication is the inverse of division and can be used to check answers. We have also looked at using two different methods when faced with a two staged problem.
We have continued our problem solving Friday which this week has linked to multiplication.
English
We have debated and planned writing a persuasive letter to the Prime minister of Egypt convincing him to either proceed with a move of the Aswan Dam 10 miles from its present location.
Woodpeckers
We have a fantastic first visit to the care home and I am extremely proud of the children and how kind, polite and friendly they are. The children enjoyed making remembrance posters with the residents (see the picture above).
If you have any questions please do come and see me.
Have a good weekend.
Mrs Hudson