Yr 4 - 12th January - Week 2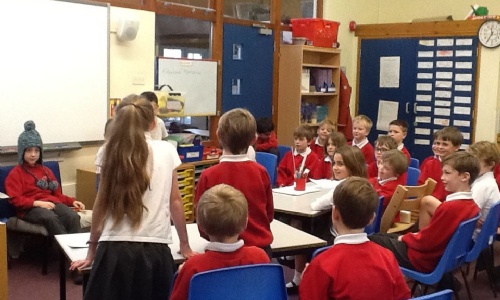 We have had alot of fun this week and have been learning about the following:
English:
We have started reading our new book "Noah Barleywater runs away" and talking about how important our families are to us. We also re enacted a trial for Noah with a Judge, prosecution and defence. The children loved it and got into characters very quickly.
We looked at media of the Harry Potter film and tried to write a description of the film clip to match what was written in the book. We then compared our versions with the real version.
Maths:
We have focused on addition using the column method this week, both with and without carrying.
Science:
The children had alot of fun creating oobleck (and making a mess)
Hope you have a good weekend. If there are any matters you would like to discuss please do come and see me.
Mrs Hudson