Yr 4 - 23rd March 2018 - Week 5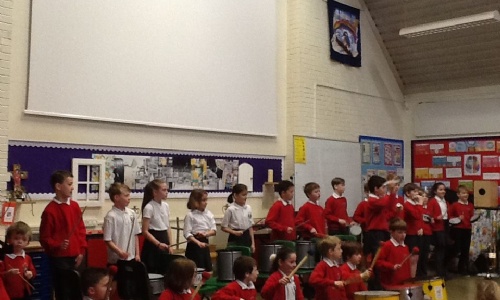 We have had a great week.
Maths
We have completed our in-depth look at fractions this week, spending most of the week looking at fractions of numbers and how we calculate this. We have concentrated at looking at fractions as another form of division. We have used a two stage approach to solving fractions of numbers if you have to work out more than one portion (finding one portion and then multiplying to find out the numbered portion)
English
We have written Egyptian myths this week. There are some very interesting examples!
Dance
We have been learning a dance routine this week (Thriller). It is our intention to perform this as mummies on Monday and I should be grateful if you could send your child in with one roll of toilet paper each to help get them into role!
If you have any questions please do come and see me.
Have a great weekend.
Mrs Hudson