This Week 18/11/16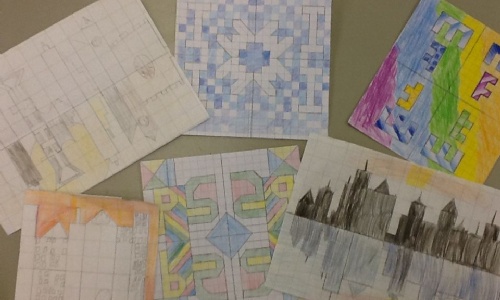 Stylish Symmetry from The Saola Class
This week Year 5 have been learning about timetables and stylish symmetry in Maths. They have created artistic landscapes and patterned initials over 2 and 4 quadrants.
In literacy, we have written a letter to our local MP asking for him to raise awareness of the perishing poles to the Prime Minister.
Also, there has been a lot of testing going on this week. The chilren have worked extremely hard and focussed well.
Weekly reminders:
PE: Mondays and Fridays
Library: Fridays
Homework: Due in every Thursday
Have a nice Weekend
Mr Wilcox