Yr 5 Newsletter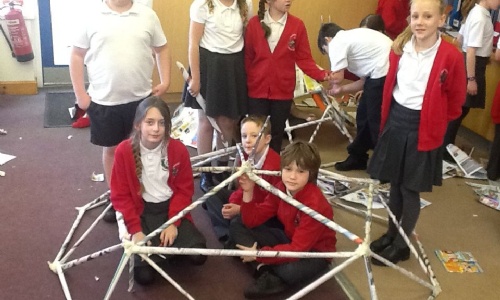 Welcome back Year 5. This is a going to be a great term. Firstly we would like to welcome our new member of our team Ms Morgan, who is helping out in class.
In literacy this week we have been looking at the astronaut Tim Peake. We will be writing with tension next week as we build up to Tim's blast off to space.
In Maths we have looked at Arithmagons, Roman Numerals and place value. If people are still struggling with arithmagons, they can try our challenge on the homework page.
In Science, we calculated how far away the Sun is to the Earth using scaled down models (it's really far).
Next week, we have a special Science treat on Thursday.
Kind regards
Mr Wilcox
Please enter some content for your blog post here.