Year 5's Trip to Hurst Castle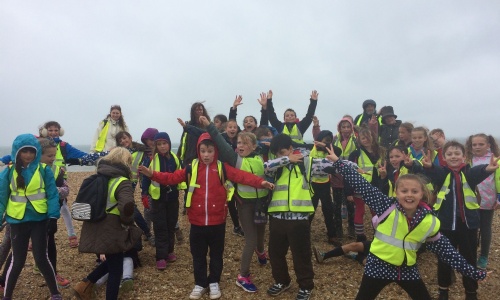 What an amazing trip!
The Hurst Castle trip was a great day out. The children experienced genuine bird watching and took to the task with great enthusiasm. Later we trudged up Hurst Spit under very unpleasant weather conditions. Finally we explored Hurst Castle and recieved a history lesson about what it was like for children living there.
The children battled high winds and pouring rain, but did that dampen their spirits, no! I was very impressed with the attitude, maturity and grit of the children. As they walked along Hurst Spit, although the wind was trying to silence us, all you could hear were marching songs, sung by the children.
I would like to say a big thank you to all the adults that helped transport and accompany us for the trip.